Posted by BGS Team on Sep 20th 2022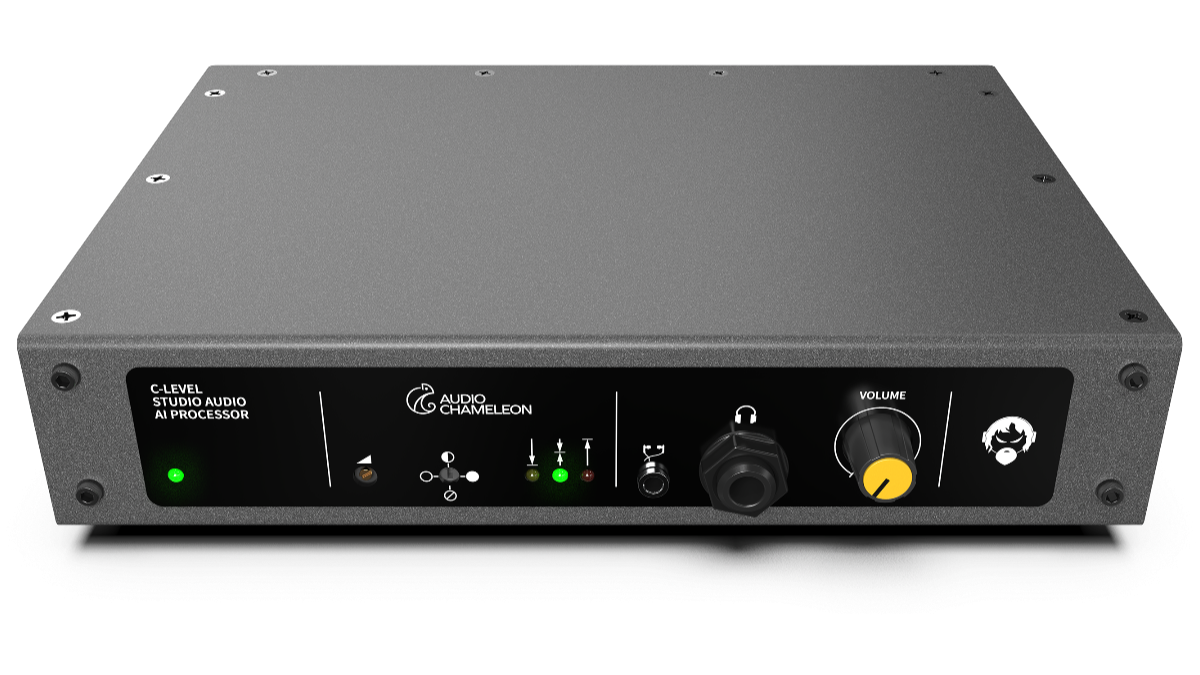 Want a new audio processor but can't get past the price? We have some great news! You can make your existing processor sound dramatically better by feeding it with a Chameleon C-LEVEL audio leveling processor.

C-LEVEL is a pre-processor. Insert it between the mixing console and the OTA (over the air) processor and prepare to be amazed. It's like having the perfect board operator getting all the elements exactly right every second of every show. C-LEVEL outputs a consistent -24LUFS signal which will always keep your OTA processor operating in its sweet spot.

The most dramatic improvements could be heard on OTA processors in the modest price range. When paired with C-LEVEL, the Omnia VOLT became an entirely different box, surprisingly competitive with processors costing 2-3 times more. And if you've still got an Omnia.6 or an Orban 8400, you won't believe the difference.
Like all Chameleon processors, C-LEVEL adapts to the incoming audio. All processing parameters are controlled dynamically by our Chameleon expert software. Not only does this eliminate the complexity associated with other audio processors, but more importantly, it delivers the most transparent, natural sounding audio you've ever heard.

A four-position rotary switch on the front panel allows you to select bypass, or from three different active settings. The 9:00 setting is the most transparent. We dare you to hear it! The 12:00 and 3:00 settings are more and most aggressive respectively. Choose the setting that gives you the sound you're seeking in combination with your OTA processor. Set it and forget it.

Need to protect your STL from overload? Place C-LEVEL on the studio-side of your STL. If you are using a Compellor already, replace it with C-LEVEL for a massive upgrade in sound quality. C-LEVEL inputs are switchable between analog and AES/EBU digital. Analog and AES/EBU digital outputs are simultaneously active.

C-LEVEL is only $999 (MSRP) and begins shipping in October 2022.