Overview
Deploy containerised products without being a linux expert!
"The Virtual Rack enables everyone to use containerised products"
Containerised products come with many benefits: Flexibility, Resilience, Density, Scalability... but you also need specialist IT skills and knowledge to deploy them!
Virtual Rack allows you to take advantage of these benefits, whilst deskilling the deployment process. Utilising purpose built management software and appliances optimised to run broadcast applications, Virtual Rack enables you to install containerised products with just a few clicks of your mouse.
What do you get?

A Purpose built Appliance
Virtual Rack management software
An Application Library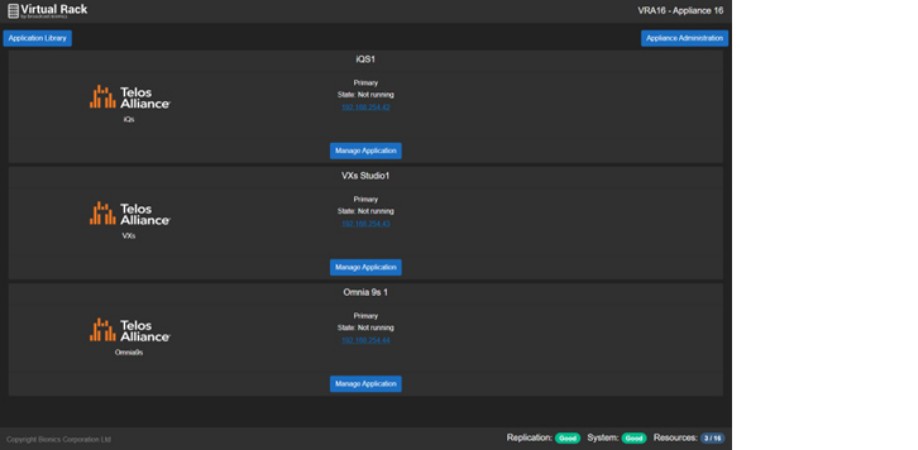 Say goodbye to complex installation
Choose the product(s) you want to install from the pre-installed Application Library, apply the product code from your supplier, give it a name, allocate an IP address and you are up and running... no more complex installation or confusing jargon.
Virtual Rack will automatically calculate the amount of Applications Units (AU) and resources required for each application to run.
Manage Backups and Failovers
You can start & stop Applications, export configuration files and update the Application software as well as remove each Application from the Virtual Rack all within the management screen. System resilience can also be configured by establishing failover between appliances.